Meet the Team
---
---
Lisa
Office Manager and Treatment Coordinator
I love meeting new patients and families: I get to introduce them to our practice and the amazing world of orthodontics! It's so much fun to see the excitement on a person's face at the thought of starting treatment. Each person grows and changes as their teeth straighten, and those finished smiles – and the person's genuine happiness – makes me smile!
In addition to walking patients through their new patient exam, I answer their questions and review their treatment plan. I also handle all front office duties, from the phones to setting appointments and handling paperwork.
When not working, I love going to the lake for long boating weekends spent wake surfing, wake skating, and waterskiing. Occasionally I make it to a Colorado Avalanche hockey game or fun concert. I also love traveling and each year go to an island for some rest and relaxation.
Yvette
Clinical Director and Chairside Assistant
I enjoy getting to know our patients and learning about their interests. They always have some new adventure they can't wait to tell Dr. Phillis and our team about and we're always laughing together. Working in orthodontics is rewarding: I help amazing people develop smiles that change their lives!
I'm in charge of the clinical part of our practice, overseeing regulatory compliance, safety, and patient flow. I also support my coworkers with clinical decision-making and assist Dr. Phillis during various procedures.
Born and raised in El Paso, TX, I love living in Durango. I've worked in the dental field as a chairside assistant and clinical supervisor since 2012 and love being part of our practice! When not in the office, I enjoy many outdoor activities and hanging out with my family. I'm also a Dallas Cowboys and Michael Jordan fanatic!
Hayley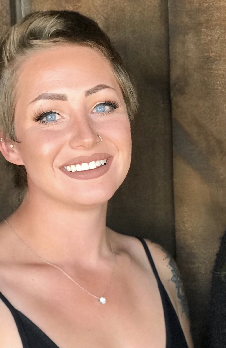 Chairside Assistant
I got interested in dentistry because I have always valued having a healthy and beautiful smile - to the point where I got a job in high school just to pay for my own orthodontic care. Now it is so cool to be working behind the scenes helping design the smiles.
I grew up in Denver, but moved to Durango as a teenager and have been here ever since. I enjoy painting, hiking, and cooking. In my spare time, you'll likely find me enjoying all that Durango has to offer.
Tiffany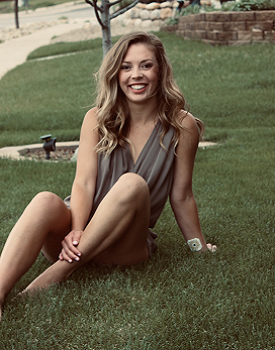 Administrative Assistant
Getting to work with patients and their families is something I truly love. We get the opportunity to meet with patients and not only boost their self confidence, but also build relationships in the process. We get to watch our patients transform throughout their orthodontic journey, being a part of their lives for along the way. Our interactions don't just stop when the treatment is completed, because we get to build smiles that will last a lifetime, and we love when our patients come back to visit.
I am a Durango native and love everything our little town has to offer. I am blessed to always be on the go, doing something adventurous. Outside of the office, you can almost always find me...outside. I love surfing, hiking, dirt biking, and snowboarding/snowmobiling with my fur baby Hank who's a Labrador/Boxer mix.